Kelsi Sheren knew something was wrong when she returned home from Afghanistan.
The veteran is sharing her story in a new memoir, "Brass & Unity: One Woman's Journey through the Hell of Afghanistan and Back." "Yellowstone" actor Neal McDonough and his wife Ruvé's production company, The McDonough Company, have secured the film and TV rights to the book.
The 5-foot-tall artillery gunner served for Canadian, American and British armed forces, Deadline.com reported, According to the outlet, she was injured on her first tour of Afghanistan in 2009 at age 19. The Canadian native, who said she sought treatment for a traumatic brain injury, was diagnosed with post-traumatic stress disorder (PTSD). She was medically discharged in 2011.
KENDRA SCOTT REVEALS HOW DOLLY PARTON INSPIRED HER TO BECOME ONE OF THE RICHEST SELF-MADE WOMEN IN AMERICA
"I wasn't sleeping, I wasn't eating, and I was beyond irritable," Sheren recalled to FOX Business. "I was hypervigilant more than you should be. It became very apparent that I was not doing well. And I just became very silent. I stopped talking… It ended my career. So that was a shock to the system."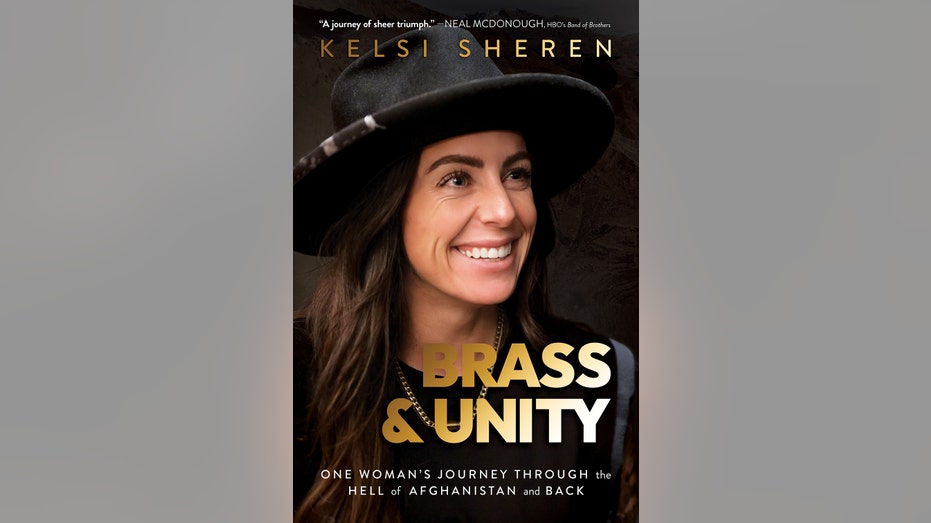 Sheren recalled hearing the sounds of gunfire and explosions playing in her mind, an agonizing loop.
"I just knew something happened to my brain," Sheren shared. "I call it my light switch moment where a part of my brain shut off. It was a protection mechanism, to protect the rest of my brain and for my body to keep me moving forward. But it broke me in half. I wasn't the same after that. I have never been."
Sheren described herself as a "walking zombie" as she heavily medicated herself to silence her thoughts of suicide. A doctor suggested art therapy as a means to express herself. She laughed in his face.
"I thought it was the most ridiculous thing I'd ever heard," Sheren admitted.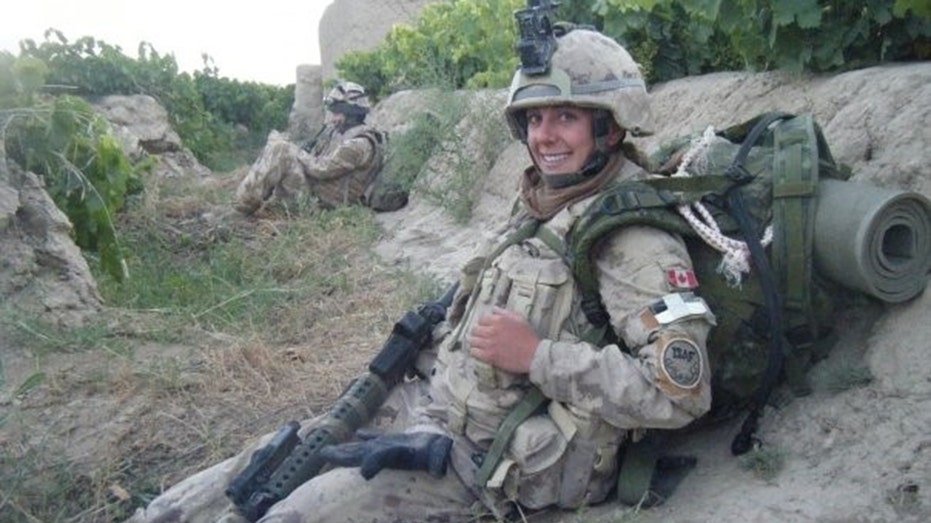 Still, Sheren followed doctor's orders.
"I was trying all different types of treatments," she said. "It was very evident that I was struggling."
According to the National Library of Medicine, art therapy is used on patients suffering from depression disorders and anxiety, as well as dementia and schizophrenia, among other health concerns. It encourages people to "open up and share their feelings, views and experiences."
The Department of Veteran Affairs noted on its website that they've been provided "free therapeutic arts and crafts kits to hospitalized and homebound veterans for generations." Their creative arts program helps injured and recuperating veterans to "improve fine motor skills, cognitive functioning, manage stress and substance abuse, cope with symptoms of PTSD and TBI, while also improving their sense of self-esteem and overall physical and mental health."
CLICK HERE TO READ MORE ON FOX BUSINESS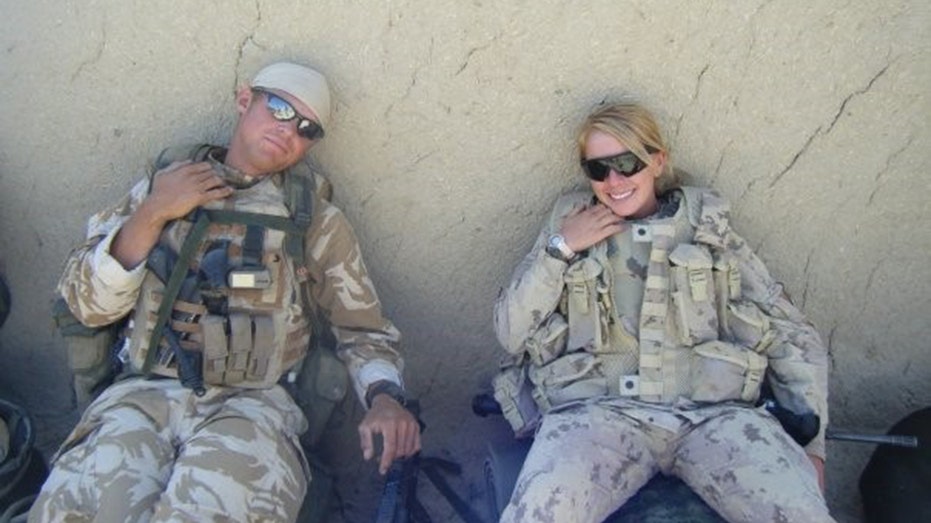 Sheren said it has been "the greatest gift that God has ever put on the face of the Earth."
"Art therapy is an incredible tool," she shared. "It can be anything from painting, drawing – anything that gets you out of yourself…. It allows you to heal differently. It keeps your hands busy. It keeps you focused on something. And the beautiful thing about art therapy is that anyone can do it at any time. It's a lifesaver. And if done right and if done with intention, it's a life-giver."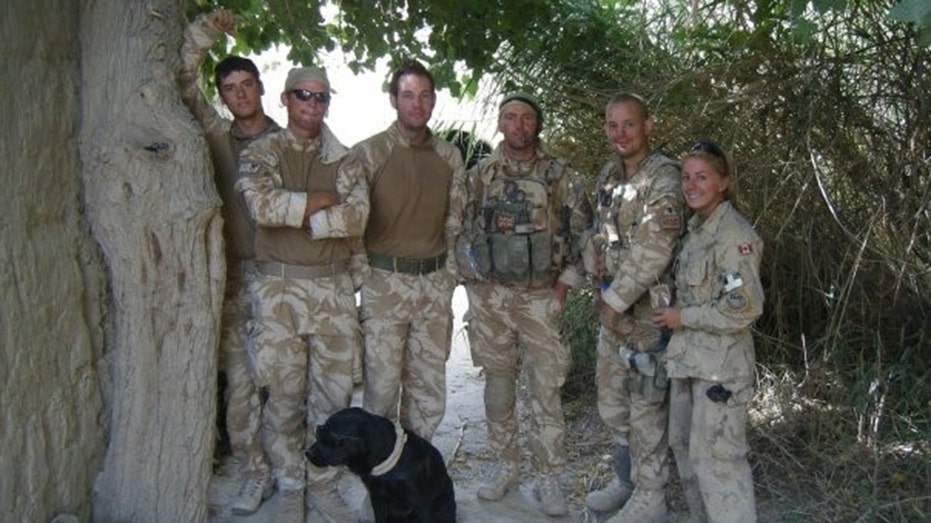 As Sheren tinkered with beads and clipped wire on her kitchen table, she felt more at ease. Her anxious thoughts slowed down. She found a new sense of purpose. And in 2016, she launched a jewelry brand, Brass & Unity.
"I wasn't trying to start a company," Sheren explained. "I was trying to save my own life… But my husband, who is this brilliant entrepreneur, looked at me one day and said, 'If you really want to do this, we can make it into something.' I asked him, 'Would people care?' He went, 'Make them care.' And I wanted people to care about our soldiers."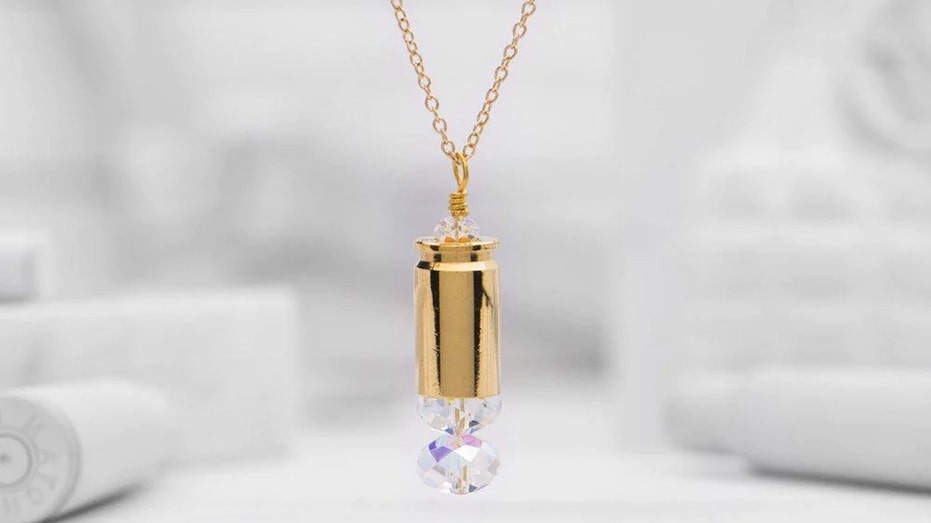 Brass & Unity donates 20% of net profits to organizations around the globe that help veterans in need. According to the brand's website, it has made over $380,000 in donations to charities and supported over 25 organizations. The site also lists several organizations offering support to veterans, including Defenders of Freedom, Heroic Hearts Project and Boot Campaign, among others.
"How it works is if it sells in Canada, the proceeds stay in Canada, if it sells in America, the proceeds go to America," Sheren explained. "And the same with Europe and Australia. What we're trying to do is show that you can support your soldiers in your country. It doesn't all go to one organization."
GET FOX BUSINESS ON THE GO BY CLICKING HERE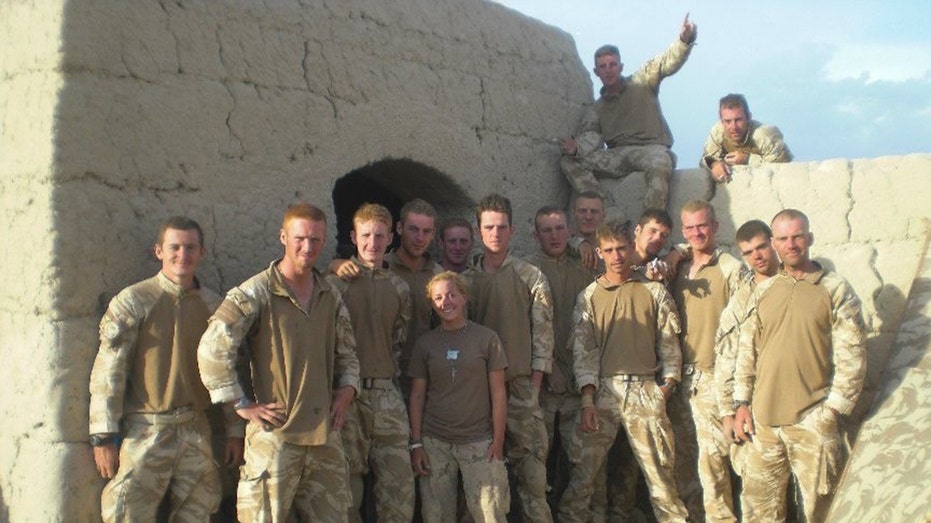 "I wouldn't be doing this if there wasn't a give-back component," Sheren continued. "… [Some people] have this misconception that [veterans] are war-hungry junkies and when they come back, they're broken. I've learned that none of us are broken. We're just a little cracked, and cracks can be fixed. And these people are willing to put themselves on the line for you. And they would do it again. I only wish that our civilian population could see how incredible these veterans are to hire, to work with, to be friends with. I'm very aware of how lucky I am to be a part of this community. And to be able to speak to it is an honor."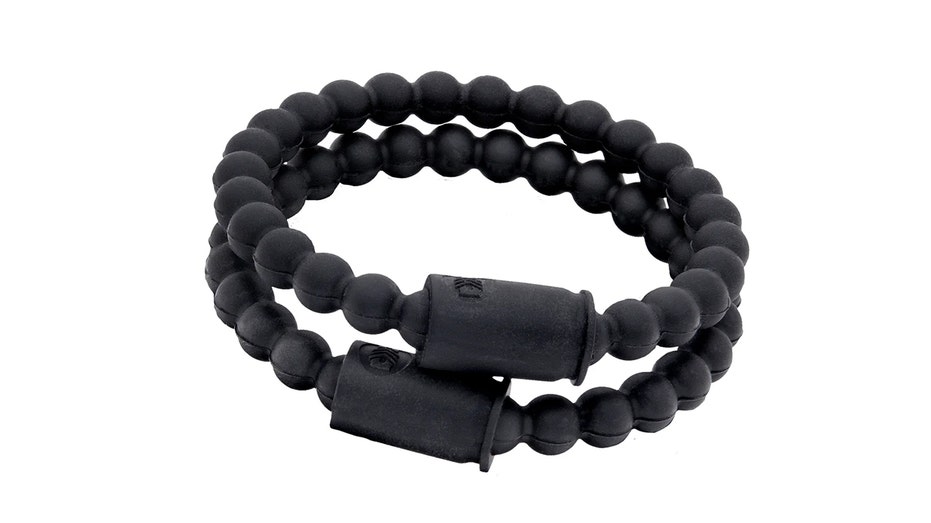 Brass & Unity offers necklaces and bracelets in gold or silver, but it also offers pieces made for two. The brand sells dual bracelets like the "Buddy Pack," which "are tough, flexible and get softer over time." The goal is to share one with a friend, as a reminder to check in on each other. Sheren said that over the years, she's received messages from veterans saying that the bracelet has reminded them that they are loved.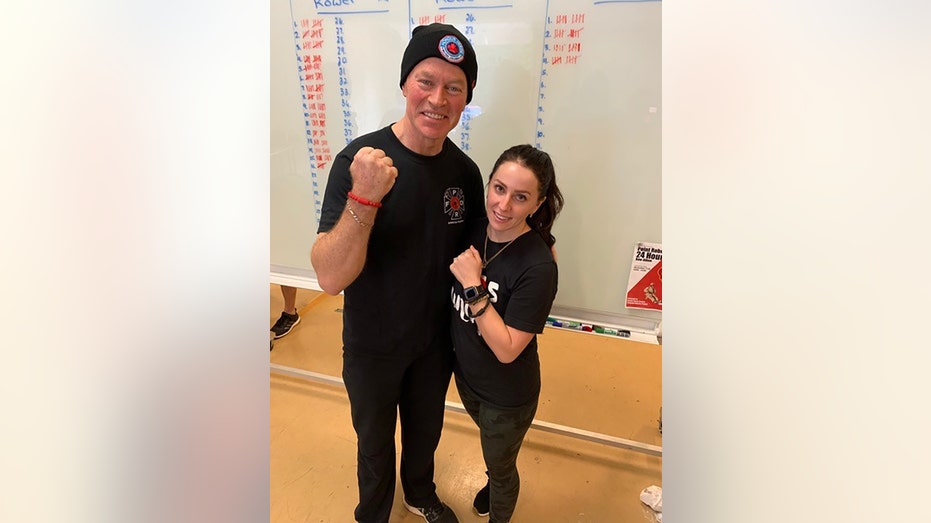 And today, she's doing "great."
"I'm here because I'm part of a community that wants to see me thrive," said Sheren. "And I do this every day because I want to make a difference and I know so many people are struggling. If I can get through it, I promise you that anyone else can. They just need a helping hand… You have to walk through the darkness to get through the other side. I'm doing great because I've had support. Because I was able to take my trauma and turn it into something beautiful. I did not allow it to break me. I allowed it to be the thing that made me."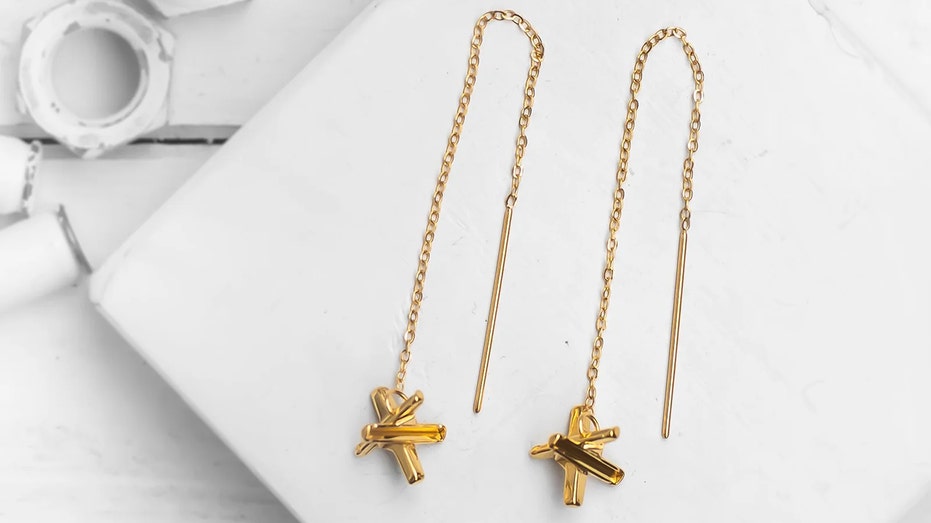 Today, Sheren hopes that her jewelry and story offer one message – "don't give up."
"I'll tell you the one thing I wished somebody told me – just start," she said. "That's all you have to do. You don't need a business plan ready. You don't need every answer. But just stop waiting and start now."
KENDRA SCOTT JEWELRY BRAND LAUNCHES FOUNDATION TO SUPPORT WOMEN, YOUTH: 'DO GOOD FIRST,' FOUNDER SAYS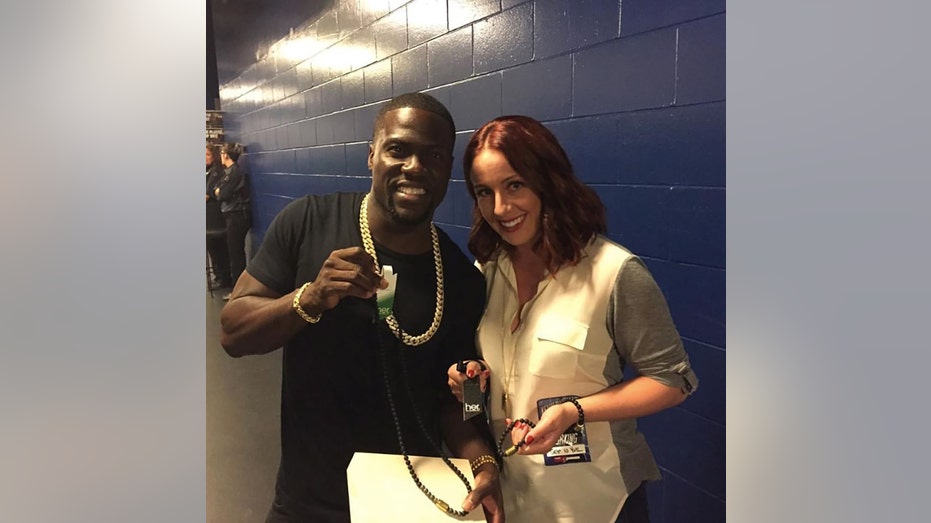 She also encouraged those suffering in silence to "speak out," even if they feel shame.
"The reason why I am alive is because of my husband," she said. "And because people saw me when I was struggling and reached out. I could no longer pretend that I was fine when I wasn't. So that's what I tell everyone to do – speak out. Don't give up. Call a buddy. It'll save a life."
If you or someone you know is having thoughts of suicide, please contact the National Suicide Prevention Lifeline at 1-800-273-TALK (8255).