WHITEHALL TWP., Pa. – A collection of small businesses has found a new home at the Lehigh Valley Mall.
The Unique Boutique, a store carrying handmade gifts, home decor, personal care products and other items from more than 50 local vendors, held a grand opening Saturday at the mall's outdoor lifestyle center.
The space previously housed Williams-Sonoma, a worldwide kitchenware, dinnerware and home furnishings retailer that closed its Whitehall Township location in January after 15 years of business.
The Unique Boutique, formerly known as the Small Business Gallery, originally opened in November 2021 on the mall's lower level, near Macy's, owner Jennifer Smith said.
Its move to the lifestyle center is temporary as another mall tenant, Victoria's Secret, plans to occupy The Unique Boutique's former storefront as renovations take place in the fashion retailer's current space, Smith said.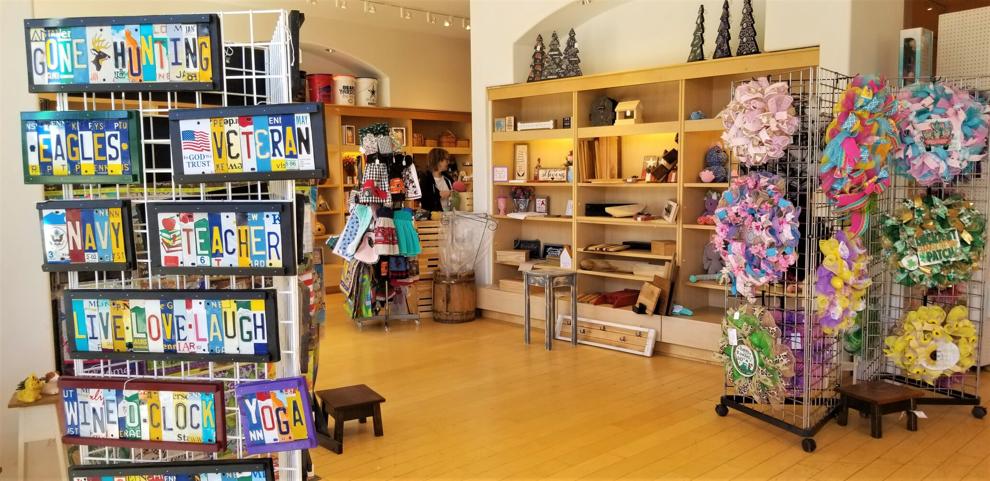 A Victoria's Secret store manager could not provide details on the planned renovations, and a message left with the company's media relations department was not immediately returned.
However, Smith anticipates moving The Unique Boutique back into its original space in early fall, "probably in October," she said.
"It's really great to see the store doing so well and the community continuing to support these small businesses," Smith said. "When I first opened the storefront in late 2021, it was only supposed to be for two months during the holidays, but I decided to keep it going year-round because it did so well."
"I didn't even come up with the name, Small Business Gallery. Someone else suggested it, and I just went along with it because it was only supposed to be for two months, and I didn't really care. Now, that we're a permanent fixture at the mall, I figured that I'd change the name to something I like."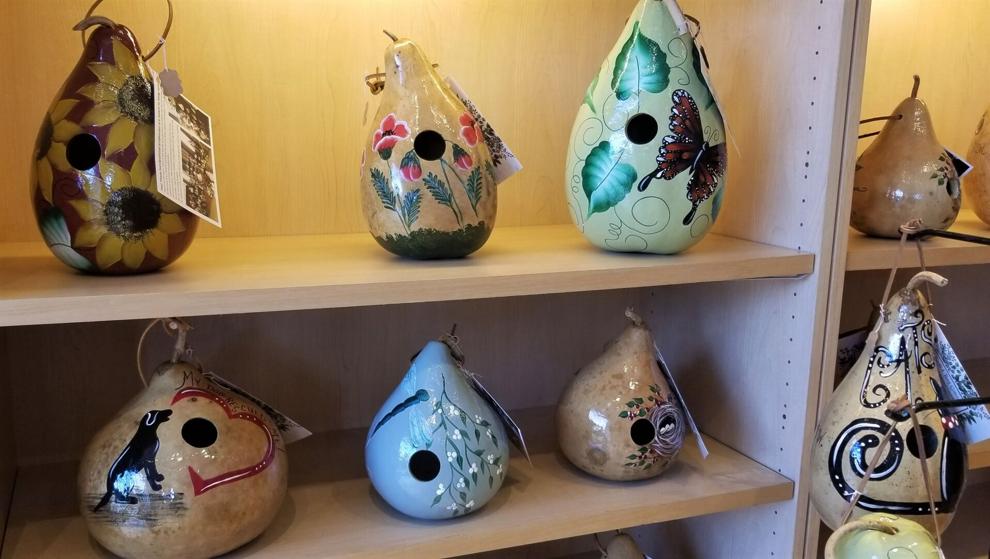 The Unique Boutique grew out of Smith's event planning business, Events by Jennifer Lynn & Company LLC, which hosts craft and vendor shows, community festivals, fundraisers and other events.
The 11-year-old business aims "to provide entertainment to communities along with helping to give small businesses tools to succeed."
At The Unique Boutique, some vendors set up shop and stay with their items, while others choose to consign, letting The Unique Boutique staff handle sales and restocking their items as needed.
Some vendors have been with The Unique Boutique since its debut in 2021, while others are new to the operation.
"The lineup is constantly changing as vendors are on a month-to-month lease," Smith said.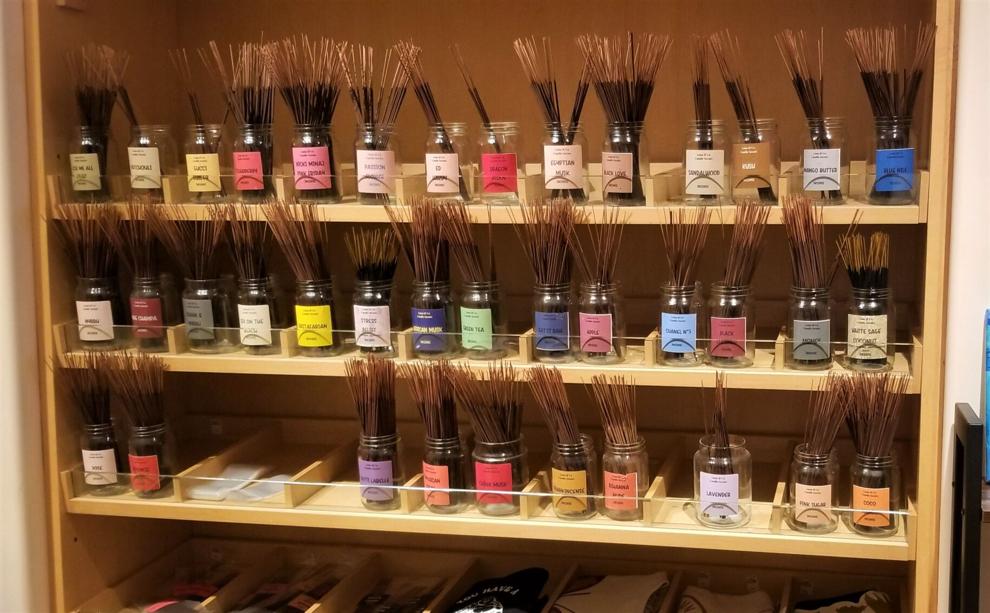 Various vendors include Mima's Arts (personalized cups, tumblers and other items), The Heart Room Handmade (handmade gifts for people, pets and home); Shadia's Boutique & Crystals (handmade crystal jewelry and collectibles, including Elvis and Betty Boop items), Luna & Co Candle Scents (hand-poured soy wax candles, natural fragrance oils, diffuser oils, incense and more), Planters by Dave (hand-crafted plant stands), Merle Slyhoff Pottery (hand-thrown functional pottery), Twisted Twig Gourds (hand-painted gourd birdhouses), Kassidy's Manga Lane (manga and manga items such as pins, figurines and light fixtures), The Mosaic Soap Company (all-natural, handmade soap and shampoo bars, bath bombs, whipped sugar scrubs and more) and New Earth Essentials (essential oils, organic bug and tick repellent, reiki and crystal-infused smudge and more).
There are also local food vendors, including Green Kamikozees (homemade pickled products), Schaub's Sweet Treats (specialty cheesecakes) and a variety of goods available through Hinterlands Local Foods, including coffee from Red Door Coffee Roaster in Center Valley, fruit jams from Country Pleasures in Slatington, salsa and spaghetti sauce from Wonder Garden in Lower Saucon Township, and pickled beets and dill and sweet ginger pickles from Crisp & Co. in Tamaqua.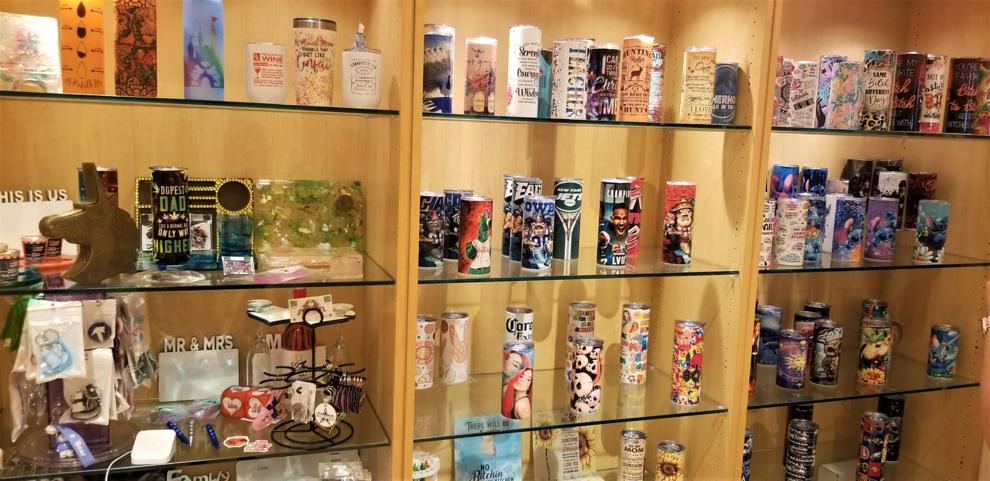 "We really have a little bit of everything!" Smith said.
Smith, who lives in Topton, sells handbags, jewelry and other items through her own business, Jennifer's Boutique. Customers also can shop food products such as dips, gourmet popcorn, peanut butter and meal kits.
A wide array of other vendors' items include wreaths, plush toys, garden flags, macrame plant hangers and cutting boards and other wood crafts.
There are also several items, including coasters, decorative gnomes, eyeglass holders, grill accessories and LED lanterns, adorned with professional sports teams' logos.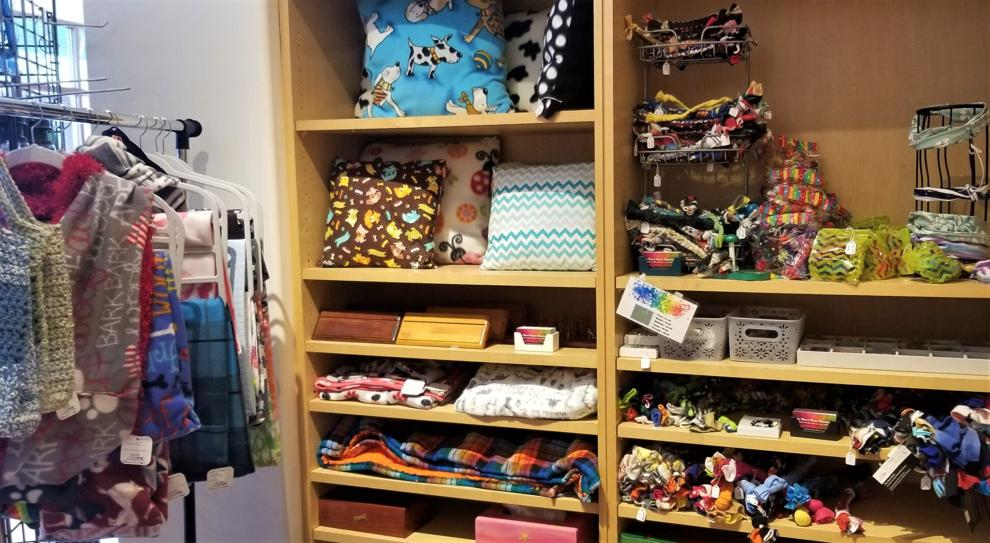 The Unique Boutique is open noon to 8 p.m. Thursdays and Fridays, 11 a.m. to 8 p.m. Saturdays and noon to 5 p.m. Sundays.
Customers can follow the boutique's Facebook and Instagram pages for the latest updates.
Joining the retail roster
News of The Unique Boutique's grand opening comes amid a slew of other changes at the Lehigh Valley Mall.
In early April, All Weather Selvedge, specializing in denim jeans made from proprietary Japanese selvedge fabrics, opened in a second-level space previously occupied by Chrystols Shoetique.
Owner Andre Williams, a 2010 Parkland High School graduate and former New York Giants and San Diego Chargers running back, got the idea for All Weather Selvedge following years of difficulty finding jeans that could fit properly.
After tearing some pairs of jeans over the years due to his athletic build, he decided to partner with a design team to create an athletic fit, with more room in the thigh area.
The selvedge denim is higher quality and made in smaller batches with a continuous thread.
Sister brands of All Weather Selvedge (also known as AW Selvedge) include DKShin, featuring men's and women's jeans crafted from stretch denim and accented with genuine leather patches, biker-inspired stitching and a concealed hook and zip fastening; and Runningman Shoes, offering lowtop leather shoes with an untreated rubber cupsole, a hidden slip-on construction, and lambskin interior.
At his new store, Williams also plans to offer hoodies and shirts, which will be produced in collaboration with Ohio-based Union Athletic Wear.
He also wants to carry boxers and socks, he said. Ladies athleticwear is coming in the fall.
Two other businesses are coming soon to the Lehigh Valley Mall:
First, Kendra Scott, a lifestyle brand with gemstone-inspired collections that include fashion jewelry, fine jewelry, home goods and beauty, is expected to open this summer in the mall's outdoor lifestyle center, near Lululemon.
Founder Kendra Scott has always had a love of natural gemstones, and when she noticed a void in the jewelry market for quality styles and stones at an affordable price, she decided to create them herself.
"Through the use of natural materials, including genuine stone and shell, we create quality, affordable luxury products that make fashion and its trends truly accessible," a message on the business' website reads.
Scott established the business in 2002 as a new mom with limited resources and a big dream, according to a description on the business' Facebook page. She also created a culture that allowed her to put family first.
"Family will always come first at Kendra Scott and you, my customers, are a part of that family," she wrote.
Texas-based Kendra Scott has more than 130 retail stores nationwide, including other Pennsylvania outposts at King of Prussia Mall; Suburban Square in Ardmore, Montgomery County; and in Pittsburgh.
The brand's jewelry also can be found at prominent retailers such as Bloomingdales, Neiman Marcus, and Nordstrom.
"The [Whitehall] store will offer a variety of Kendra Scott jewelry including fine, demi-fine, fashion, watches and Scott Bro. by Kendra Scott, our mens collection," said Farial Moss, Kendra Scott's public relations director. "We will also have our Color Bar, which allows customers to design their own pieces by choosing the metal, the shape, the size, the stones, and offer on-site engraving."
Second, Face Foundrié, a chain of all-inclusive focused facial bars, is expected to open in late summer in the mall's outdoor lifestyle center, next to Warby Parker.
Face Foundrié empowers customers to look and feel their best "by providing cutting edge services, accessible pricing, and an extensively trained staff of experts that deeply care," according to the business' mission statement.
"Our goal is to provide efficient and effective services for all things face: facials, lashes, brows and skincare," the statement continues.
Face Foundrié offers a half dozen, 40-minute focused facials, featuring "results-driven service with the perfect touch of relaxation."
Popular facials include the Sculpt, "essentially a workout for your face," which uses Hungarian massage and facial cupping to lift, tone and sculpt the face (helps reduce puffiness, promote lymphatic drainage and boost circulation); Cryo Queen, which uses cryotherapy to increase collagen production and boost radiance (cold therapy stimulates blood flow and circulation helping with all skin concern); and Dermababe, which gently removes the top layer of dead skin and peach fuzz to provide a deep exfoliation (allowing the skin to better absorb and use other products).
Customers can level up their facial by choosing an enhancement such as collagen mask, dermaplaning, LED light therapy, or chemical peel to target specific skin concerns.
There are also other services such as brow wax and shapes, brow lamination, eyelash extensions and mini facials, which the business describes as "20 minutes of skincare heaven," along with retail items such as cleansers, moisturizers, toners, serums, exfoliants and lip balms.
Face Foundrié has more than 40 locations open or coming soon across the country, including another coming-soon location at the King of Prussia Mall.
"We are super excited to be coming to Lehigh!" said Cheyanne Thurston, Face Foundrié's vice president of marketing. "… The company currently has 23 stores across the country and is expected to end 2023 at 60 locations. We plan on opening our Lehigh location along with a second location in King of Prussia this summer."
Making moves
Additionally, a couple of businesses have recently made moves at the Lehigh Valley Mall:
Pepper Palace, a retail chain selling all-natural hot sauces, barbecue sauces, wing sauces, salsas, seasonings and dry rubs made by hand in small batches, relocated from the mall's outdoor lifestyle center to an interior space on the mall's first level, between Verizon and Hamsa Exoticz.
The business, with more than 160 retail locations in the United States and Canada, also sells jerky, dip and drink mixes, glazes and marinades, pickled goods, pepper jellies, horseradish and condiments.
Pepper Palace was founded in 1989 as a mall kiosk in Appleton, Wisconsin, according to the business' website.
In 1997, founders Craig and Tanya Migawa moved to Gatlinburg, Tennessee, cashed in their 401(k)s and opened their first full-time location of Pepper Palace in a small storefront on the outskirts of town.
Over the next two years, operations moved to various larger locations before the couple eventually set up shop in Gatlinburg's Mountain Mall – where they occupy a "3,000-square-foot flavor-packed paradise."
In 2008, Pepper Palace expanded further with additional locations in other states, including Florida, Missouri and South Carolina.
Despite the business' growth, the brand's mission – "to bring flavor and spice to food and to life" – hasn't changed since its early days.
Also finding a new home is T-Mobile, a U.S. wireless carrier, which recently moved from its lower-level spot near Boscov's to a larger lower-level space between Better Life with Bry and L'amour in the coming months.
T-Mobile, which dubs itself the "Un-carrier," delivers an advanced 4G LTE and nationwide 5G network that will offer "reliable connectivity for all," according to its website.
The carrier has expanded its nationwide 5G network to cover about 315 million Americans (over 90%), and in a few years, it plans to provide 5G to 99% of Americans.
Based in Bellevue, Washington, T-Mobile provides services through its subsidiaries and operates its flagship brands, T-Mobile and Metro by T-Mobile.
T-Mobile, which also operates an upper-level location at the Lehigh Valley Mall, offers a variety of wireless plans, cell phones and accessories.
Lastly, Toys Toys, selling toys for children of all ages, moved from its lower-level space near the mall's main entrance to T-Mobile's former lower level space near Boscov's.
Bidding farewell
In addition to Williams-Sonoma, a few other businesses have vacated the Lehigh Valley Mall in recent months.
Things Remembered — offering thousands of products with a broad range of personalization options — shuttered earlier this year on the mall's upper level.
That closure came amid a Jan. 10 announcement from 1-800-FLOWERS.COM Inc. that the gift provider had acquired and added Things Remembered to its e-commerce platform.
Also, Vera Bradley, a designer of women's handbags, backpacks, tote bags, luggage, fashion and home accessories and unique gifts, closed in mid-February.
The brand, known for its innovative designs, unique patterns and vibrant colors, had been a tenant of the mall's lifestyle center since 2014.
"We'll miss you!" read a store sign, encouraging customers to shop online at verabradley.com or at Vera Bradley's Lancaster store.
Lastly, two businesses closed in April on the mall's upper level:
Country Memories, an independent retailer selling a wide variety of country collectibles, gifts and home décor, closed as owner Pat Vandak retired from the retail business; and VR Cafe, which described itself as a "modern-aged arcade" utilizing top-of-the-line virtual reality technology, closed two months after the business' original location shuttered at the Palmer Park Mall. 
From an "economic standpoint," the business could not continue, VR Cafe co-owner Erika Pados said.