Never wish Oonarissa Brown-Bernard good luck.
Sure, she's a fashion designer, but the actress side of her sees the runway as another stage. And she knows that good luck wishes before taking a stage are actually bad luck.
So, tell her to break a leg instead, not that she'll need it. The Baton Rouge native is already making a name for herself as the first Black female tailored menswear designer at New York Fashion Week, which opens Feb. 11.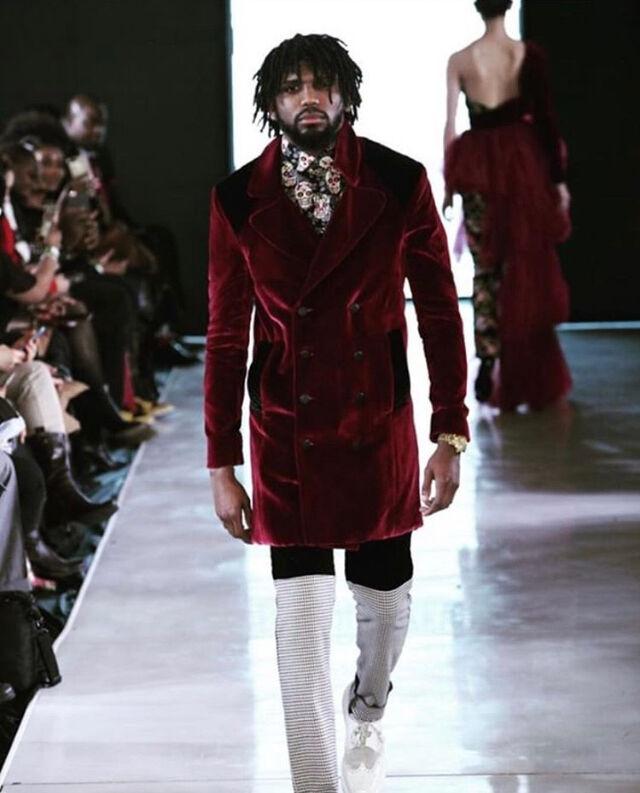 This won't be Brown-Bernard's first time at this semiannual gathering of the world's designers. She's shown bridal and women's wear designs under her OonaNicole label in five previous New York Fashion Weeks.
But this will be the runway debut for her DOS menswear label. That's DOS, as in the Spanish word for two — D is for double O's and S is for the number 7, making it also represent 007, a nod to her line of spy-inspired line of menswear.
Top-tier models usually reserved for Gucci and other high-end brands will be walking the runway in her designs in New York. Brown-Bernard says to tell these guys to, "Break a leg," because they'll be introducing the fashion world to DOS in the Prince George Ballroom.
DOS combines houndstooth with velvet in this collection. Why houndstooth? It's one of Brown-Bernard's favorite patterns. As for velvet, why not?
"I start out by getting my inspirational designs together," Brown-Bernard said. "I get my inspiration from pictures that I see, then I find the type of fabrics I'm going to use. So our main fabric to this show is velvet and the houndstooth."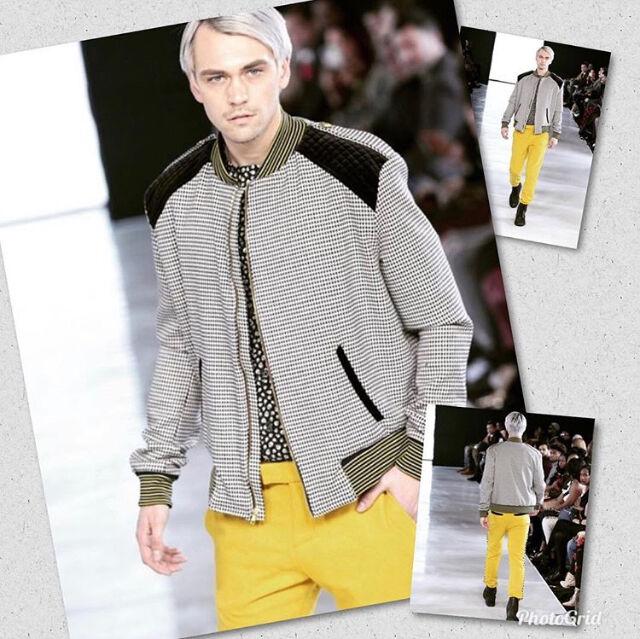 The combination resulted in the sleek, tailored look reminiscent of James Bond. And so, DOS was born.
"It's very classic," Brown-Bernard said. "And I added certain pieces that you don't normally see. It's like I told my husband, you never really see a man's cape or a cape jacket. And I've never seen a winter white velvet suit. I try to do things that other people haven't done, things like a houndstooth bow tie, things that I can play with."
Even Brown-Bernard was surprised by the outcome.
"These are things I have never put together before, and, wow, they look good," she said. "And though I still do women's wear, I'll actually be making history, because there are no Black female menswear designers in the United States. I've been doing research for years. There are barely any women is this field and no Black ones."
That is, except for Brown-Bernard.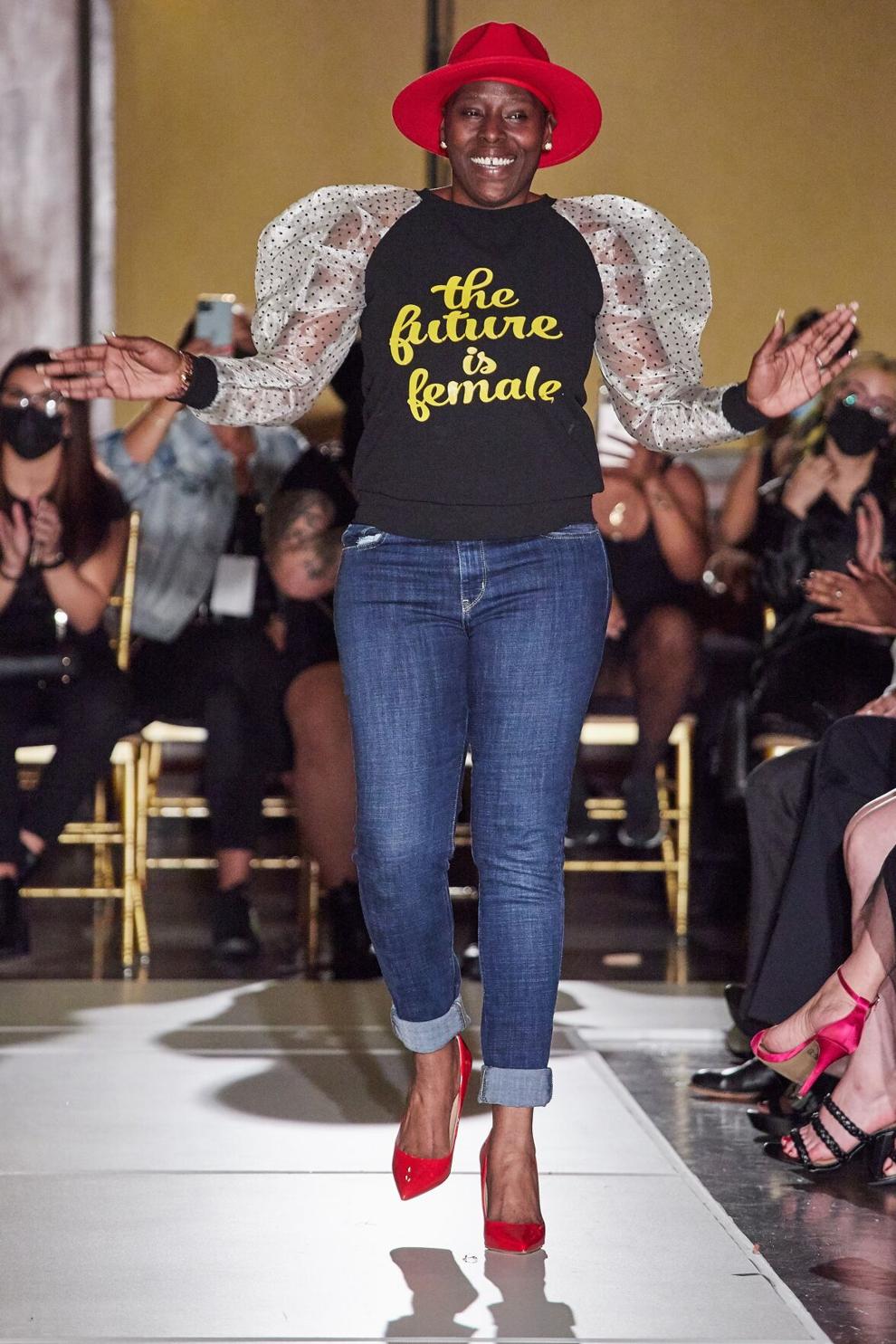 "There's a Nigerian female menswear designer, and one from Ghana and one from London, but there are none in the United States," she continues. "So this is pretty big for me."
Brown-Bernard began designing men's clothing in 2015, starting with men's coats and suits for groomsmen. But fashion design wasn't her first career choice while growing up in Baton Rouge.
She majored in theater at Southern University, then pursued acting, landing theater, television and film roles at the time Hollywood South was flourishing in Louisiana.
Still, fashion design was always on the horizon.
Brown-Bernard started sewing at age 12, a skill she learned from her seamstress godmother. She even traveled to California after graduating from Southern to earn a second degree from the Fashion Institute of Design & Merchandising in Los Angeles.
Acting continued to be her priority after returning to Baton Rouge, but those opportunities dwindled when the state's movie tax credits dried up, and the industry moved elsewhere.
That's when Brown-Bernard's husband, Jarrick, suggested that she develop her own fashion line.
The idea appealed to her on multiple levels. She could use her creativity in another field while working from home, where she was having to apply breathing treatments to son Jace, whose premature birth left his lungs underdeveloped.
Jace is now a healthy 10-year-old. His brother, Tariq, 14, also is healthy. 
"It's easier for me to work now, because they're more independent," Brown-Bernard said. "And my husband handles the business side."
The family moved from Baton Rouge to Houston, then Dallas before finally settling in the Round Rock suburb of Austin, where Brown-Bernard designed her OonaNicole women's fashion line. The move to Texas also gave Brown-Bernard more business opportunities while servicing clientele in Baton Rouge.
"My business started by word-of-mouth, and it exploded," she said.
The Bernards have since moved to San Antonio, where Brown-Bernard created the DOS collection in her home. Now they're looking to settle back into the Round Rock community.
In the meantime, Brown-Bernard is focusing on Fashion Week.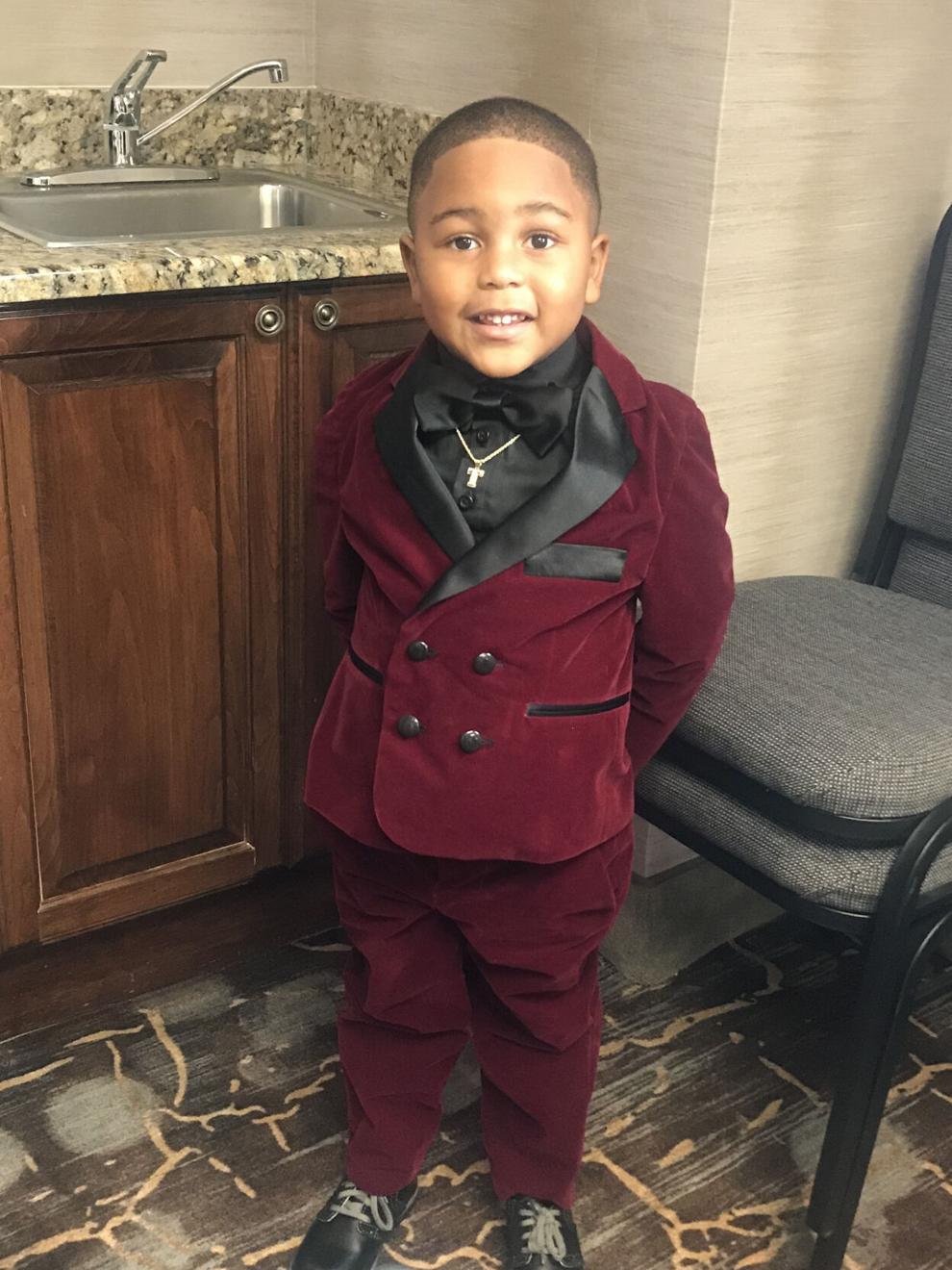 All of her New York Fashion Week appearances have been arranged by Fashion Gallery NYFW, which organizes the runway shows. She continues to work with the company and raises her own funds for each show through GoFundMe campaigns.
The February show is already fully funded, so Brown-Bernard is focusing on tweaking and presenting her DOS collection.
She knew velvet could be a difficult fabric with which to work, so she was careful to choose the right fit.
"Sometimes, it just depends on the weight of the velvet because it comes in different fibers," she said. "Certain velvets work well with menswear, so you have to know your fabric and textiles, because certain fabrics don't work well with certain designs. Some of the fabrics that you use for women you can't use for men."
Why? Because women have more curves, and men are angular.
"So, it all depends on the cut," Brown-Bernard said. "Our theme is black and winter white, so the line will mostly be suits."
And in the end, Brown-Bernard has discovered that appealing to men's sense of fashion can be as demanding as that of women's fashion.
"Guys are just as fashionable as the women nowadays," Brown-Bernard said. "Guys normally don't wear socks. They like loafers, and they like ankle pants. And they like everything very tailored, like custom fitted. So, we have to appeal to the guys just as much as we do the women."
And the DOS collection will deliver.
"We'll have vintage pieces that you would see in 007 movies," Brown-Bernard said. "We'll have peak lapels, which have an old school vintage feel. And you're going to see pea coats and a cape, because the finale is more like something that Shaft would wear."
That's as in Private Detective John Shaft, main character of the 1970s crime-action "Shaft" movie series. Shaft also wore tailored styles. 
"Shaft is more our 007 in the African-American culture," Brown-Bernard said. "So, he was part of my inspiration, too."
Still, naming the line for James Bond made sense.
"My name has two Os in it, and DOS is Spanish for two," she said. "I started thinking about how I could make it unique. DOS, the first letters for double-o-seven."
So, break a leg, DOS. The world will be watching.
For a look at Brown-Bernard's OonaNicole women's designs, visit her Facebook page at facebook.com/oonanicole007. Her DOS collection has yet to be posted.