DAYTON — One could say that Karen Luster was born a businesswoman.
She moved to the area to obtain a business management degree from James Madison University and ended up raising her family just down the road in Augusta County.
For a while, Luster was the manager of the spa at Wintergreen resort. Having that career gave her the opportunity to visit trade shows in big cities across the country like Las Vegas, Dallas and Atlanta where she caught "the bug," and decided she wanted to open a business of her own.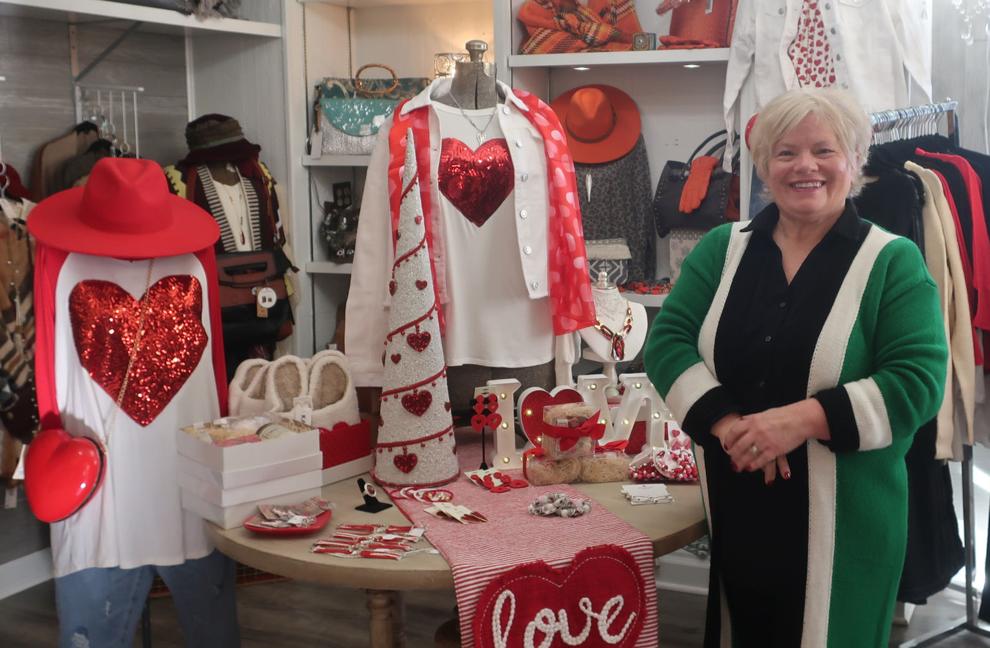 "I thought that if I'm going to work every weekend and holiday, then I'm going to do it for myself," Luster said, remembering.
Luster started her own business in Staunton, where she stayed for 10 years before relocating it to Churchville. Luster moved again after a decade in that area to Bridgewater where she was open on Main Street for four years. Just last week, Luster reopened the doors to her "girls" in the small town of Dayton.
"It was time for a change," Luster said with a smile. "So I came here."
Luster's new space was originally constructed in the early 1900s as a motor vehicle service station. With white walls and glass chandeliers that Luster picked out herself, one would never suspect its former life was a greasy garage.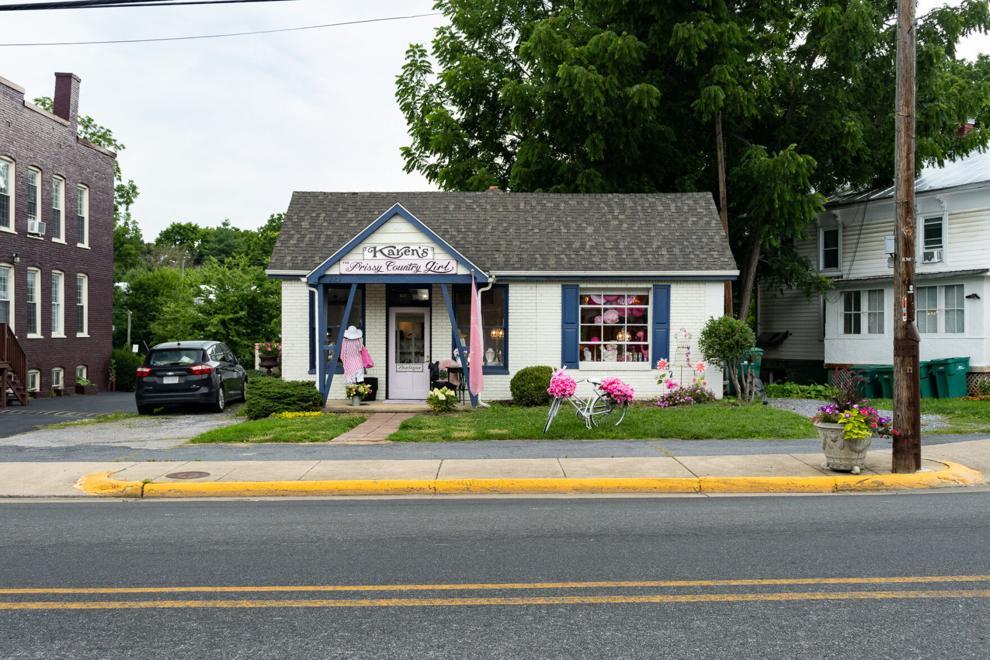 Karen's the Prissy Country Girl has been voted best boutique in the Shenandoah Valley for three years running and Luster is excited about setting up shop in the heart of downtown Dayton amongst several of her closest business-owning friends. Perhaps what makes Luster's shopping experience unique is the investment she makes in each and every one of her customers — which also helps explain why many of them come back week after week.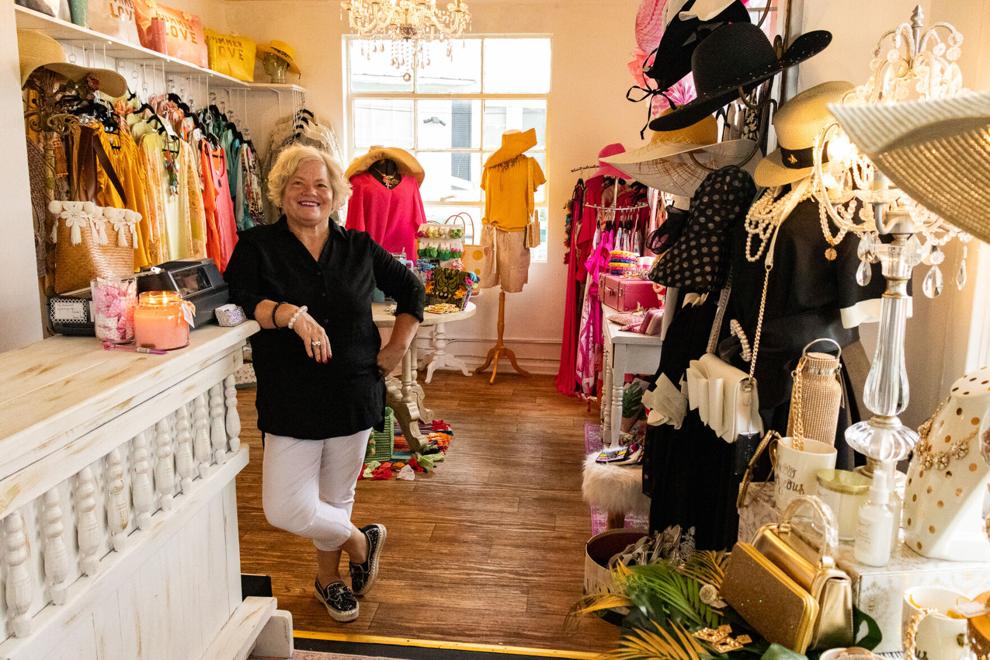 The boutique offers a hand-selected array of trendy clothing and accessories for women and girls. Luster keeps her selection moving, but her top picks that can be found in store are sparkly tumblers in several different colors, bedazzled jean jackets — perfect for wearing to the county fair — and kimonos.
"Every item has a story," Luster said, "and people want a story."
An official ribbon cutting ceremony with members of town council will be held August 12.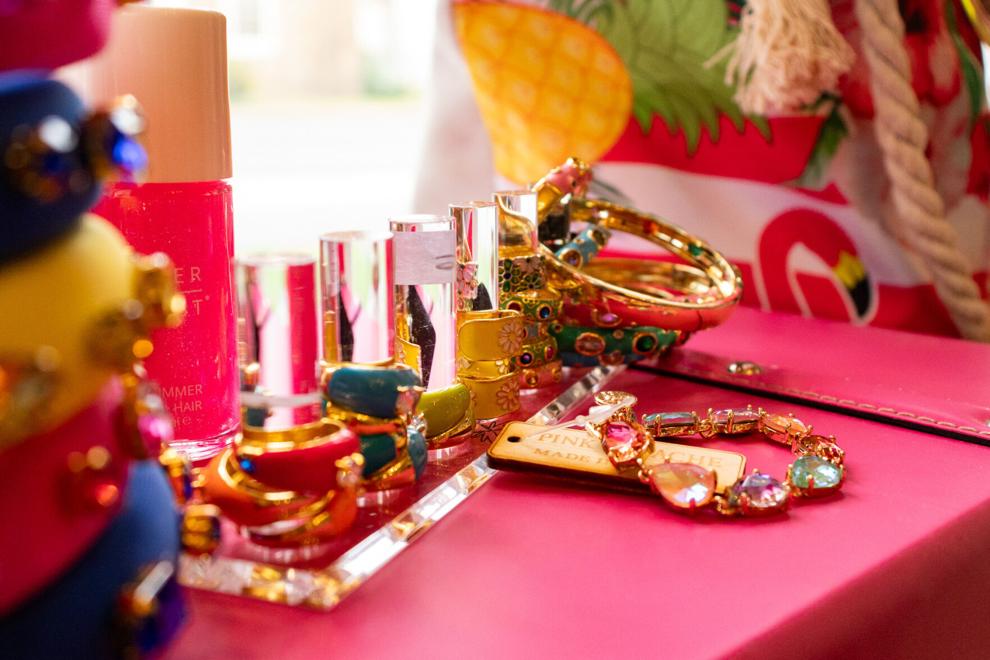 Karen's the Prissy Country Girl is open Wednesday through Saturday, 10 a.m. to 5 p.m. and is located at 221 Main Street and can be found online at www.karenstheprissycountrygirl.com.