The premiere of Disney's live-action remake of The Little Mermaid on Friday, May 26, is shaping up to be the cultural event of the summer. From the captivating visuals and the highly-anticipated soundtrack to the Halle Bailey of it all (!!!) and the rest of the star-studded cast, it's no surprise that the film has garnered a lot of hype. Even more exciting? The oceanic-meets-mythical-meets-iridescent aesthetic dubbed #mermaidcore on social media is also trending simultaneously—and the latest brand to put its spin on the whimsical trend is Pandora.
Cosmo can exclusively announce that the beloved jewelry brand teamed up with Disney to create a seven-piece collection inspired by the highly-anticipated film. Launching Thursday, May 25, on us.pandora.net, the Disney x Pandora The Little Mermaid collab features playful styles—including charms, rings, and earrings ranging from $70 to $95—that pay homage to the story's most iconic characters: Princess Ariel, Sebastian, and Ursula.
A few standouts from the line include a silver Ariel charm (which features an iridescent blue tail!) and a gold seashell charm—both of which can be styled with must-have basics like the Pandora Moments Studded Chain Bracelet or the Pandora Snake Chain Necklace—as well as gorgeous pearl earrings set in gold.
More From Cosmopolitan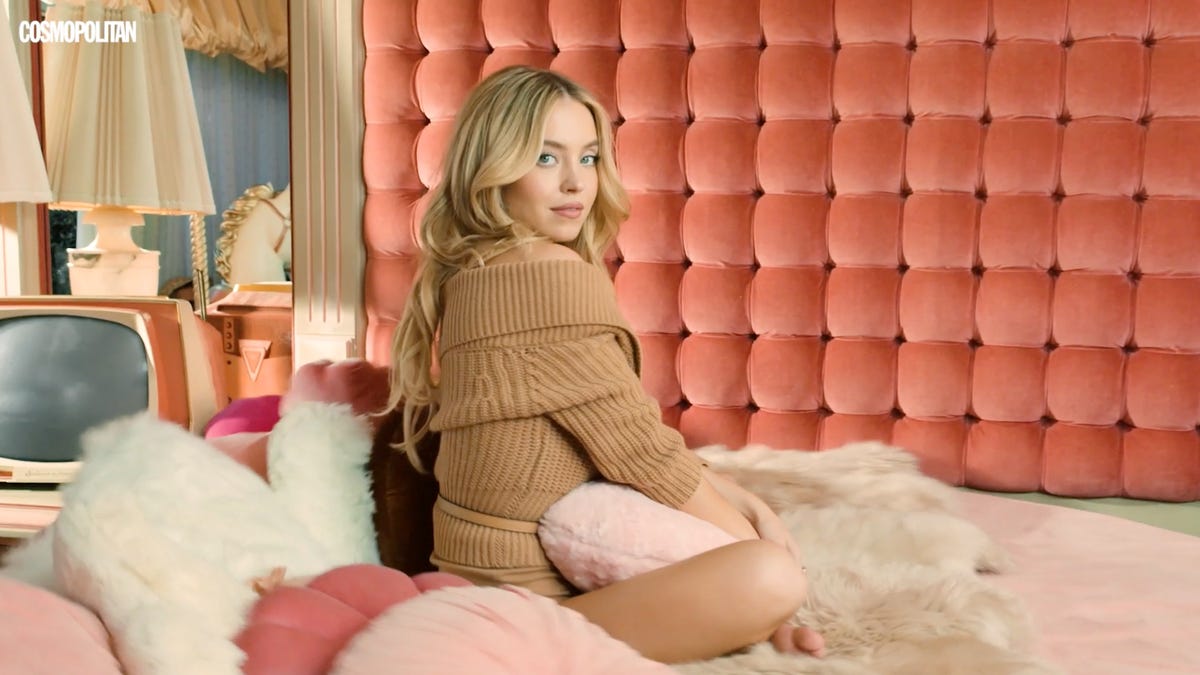 Pandora SVP Creative Directors A. Filippo Ficarelli and Francesco Terzo brought Ariel's adventurous spirit, curiosity, and memorable friendships to life with exquisite design details, colorful stones, and unique hand-finishing.
"Our inspiration was drawn from the diverse characters and unlikely friendships that empower Ariel's story," Ficarelli said in a press release.
Terzo added that Pandora wanted to stay true to the live-action film while also giving the collection a "more naturalistic representation." For example, the Sebastian charm emulates a real male crab because one claw is bigger than the other. Whereas, when designing the Ursula-themed charm, they interpreted the character more loosely.
"We chose to amplify and at the same time simplify her representation, choosing a deep purple lacquered artificial pearl to finish the piece," he said.
So whether you want to celebrate The Little Mermaid with jewelry that calls back to the film's iconic characters or you just want to hop on the mermaid core trend with pieces that give off major "Under the Sea" vibes, Pandora's newest collection has something you'll love… happy shopping!
Hanna Flanagan is an associate shopping editor at Cosmopolitan, sharing her recommendations for everything from denim and eye creams to coffee mugs and silk sheets. Before joining Cosmopolitan, she wrote fashion, beauty, and lifestyle content at People (so, yes, she's basically a professional product tester at this point). Follow her on Instagram for photos of Timothée Chalamet and #OOTD mirror pics.