BENNET — Jordan Hunzeker grew up in Tecumseh. She attended school in Lincoln. Now she's betting on Bennet.
She's banking on Lincoln being close enough — just 12 miles southeast on Nebraska 2 — but far enough away to keep the locals nearby for a haircut.
"That's what I'm hoping for," said Hunzeker, who took over the Hair Exchange in August. "It's so close to Lincoln that it's really convenient for people who don't want to pay Lincoln prices or for people who just don't want to go drive all the way to Lincoln and go through all the traffic."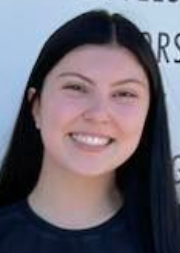 It's a tricky needle to thread, but so far it's working, she says. She's providing a service — a good haircut along with the local convenience, not to mention that small-town folksiness — in a place in need of such services.
She's not alone. Nearly a year since the opening of the South Beltway, Bennet has seen something of a renaissance.
A handful of businesses — a home decoration shop and an antique store are also among them — have opened in the city of nearly 1,100 that appears to be gaining traction with the additional traffic.
Emilie Long, who lives in Bennet with her husband and three children, recognized the city's momentum.
"I saw the benefits in a real period of growth, she said. "So when the opportunity came up, we just dove in and went for it."
In late September, Love, M Boutique opened in the same building as the Hair Exchange at 625 Madison St., and while Long might have been taking advantage of a burgeoning Bennet downtown, she had another reason for opening her shop.
After selling her fashions online, she was in need of a workplace away from home.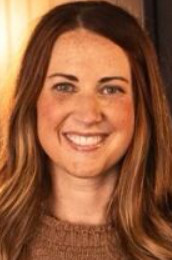 "I've got three young kids, ages 6 and under," she said. "I quickly just kind of realized that it was taking over my house. It was not a good work-life balance. … Things were everywhere."
After two weeks in her new shop, business is good. The foot traffic is solid and she is still selling a lot of clothes online.
There's a buy-local feeling in Bennet that is boosting business, she said.
"I think the community support has been really, really good," she said. "You can feel it. It's motivating."
Hunzeker said she was languishing in Lincoln — the proverbial small fish in the big town — wondering how she was going to make it in the hair industry.
She needed a change and as much as she'd like to say she chose to go to Bennet, the reality is "that I feel like Bennet kind of chose me."
Hunzeker came across a salon owned by Pam Young, who has lived in Bennet for the last 20 years. It was Young who showed her what a business in Bennet might look like.
"I just took the chance and hoped that it would be good," she said. "I come from a small town, so I'm very comfortable with the small-town feeling … I love being right in the middle of everything."
A great example of that came on her first day of ownership when a woman walked in with an appointment with Young. The woman was told Young no longer worked there.
Not a problem, the woman said, as she sat in the chair waiting for Hunzeker to work her magic. Two months later, stories like that are commonplace. She already has regular clients.
"I had just random people coming in," she said. "And a lot of them wanted to help me." 
People would take Hunzeker's business cards and leave them all over town. Others in Bennet did a mass e-mail blitz that promoted the Hair Exchange.
"They helped because they wanted me to stay," she said. "They actually cared about me being here and being successful. In a bigger place like Lincoln and Omaha, they don't really care.